Damp Proofing London & Tanking
Based in London, damp proofing company Crown Preservation cover Surrey, Kent, Essex & Middlesex.
Damp proofing is the act of ensuring no water or moisture can seep into the walls of your house. Currently in London, damp is one of the most common problems encountered in houses.
What do we do?
We specialise in the following treatments for both residential and commercial buildings, either for existing owners or prospective buyers.
30-year Insured Guarantee
All of our services are futureproof; and should they fail, they are covered by our 30 year insured guarantee. If anything does go wrong, we will come back and repair or replace the work, free of charge!
Often identifiable by a white band of salts, this is where a wall draws up moisture from the ground.
Also known as Basement or Cellar Waterproofing, this is a way of dealing with penetrating damp.
Very often overlooked as a cause of damp, and – unlike rising or penetrating damp – has to be prevented rather than treated.
Various types of fungi can thrive in wood (and in the case of dry rot) plaster, cement and brick.
For the stabilaisation of cavity walls due to existing wall tie failure.
Information about the more common wood beetle larvae infestations.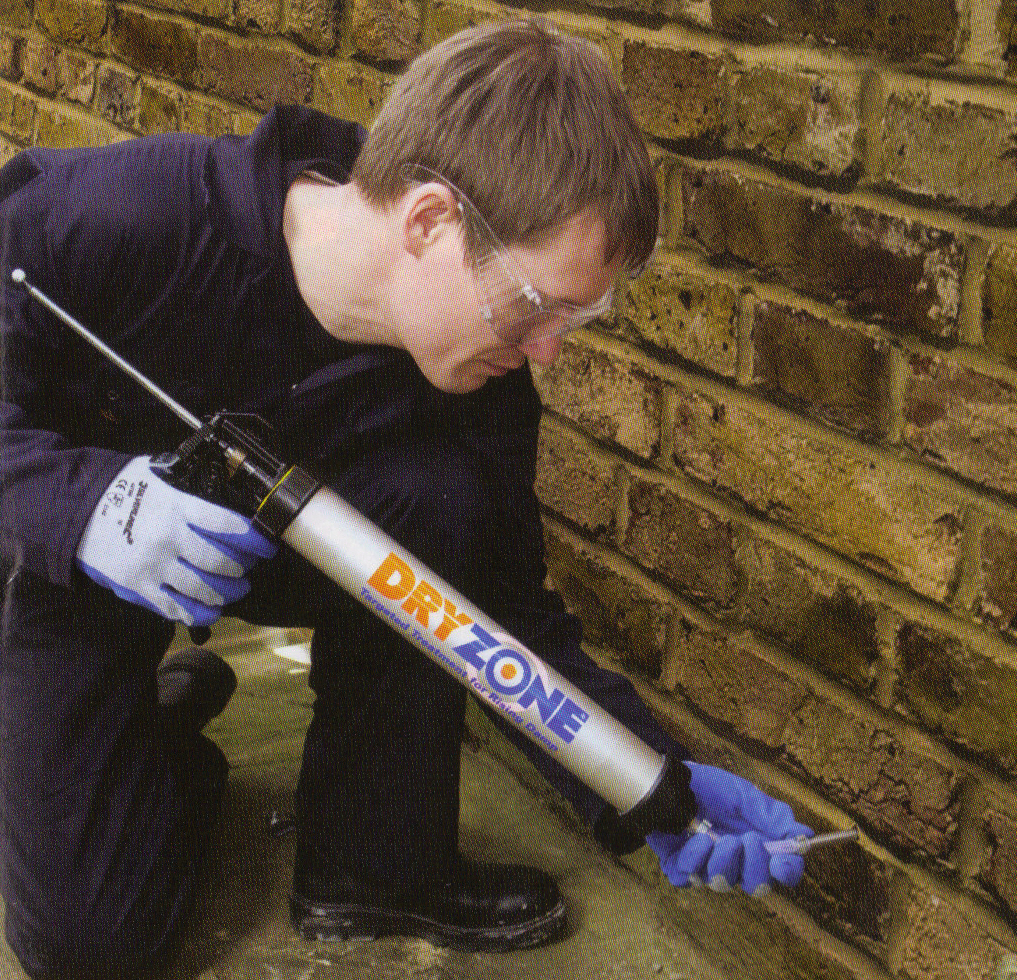 What Is Damp Proofing?
Damp proofing is a remedial process generally involving the use of an injected DPC, used in preventing moisture from entering the fabric of the building via the floor and walls. This damages the interior living space, and can potentially cause dry rot or wet rot in the adjacent floor timbers. Damp problems are common in houses built before 1950, especially in large cities like London, where many houses have a basement used as part of the living accommodation. The damp proofing process is crucial in London as the bricks used in construction of walls (known as London stock bricks) are particularly soft and allows moisture to rise up the wall if left untreated. Generally, damp proofing is used to protect the wall surface so not to damage the décor, but more importantly, to protect the built in timbers such as floor joists, which are prone to decay from wet rot or dry rot or from wood boring beetles.
How Damp proofing Is Done?
Damp-Proof Course
Also known as DPC, this is a barrier used in masonry walls that is used in preventing moisture from rising through the construction via capillary action. A good example is what is commonly referred to as rising damp. The proof course is injected at a horizontal and vertical level.
Damp-Proofing Membrane
Also referred to as DPM, this is a membrane applied in efforts to prevent the transmission of moisture. The most common example is the polyethylene sheeting that is usually laid under concrete slabs, for protection from moisture through capillary action.
In existing damp concrete floors a waterproof epoxy resin is applied to act as a chemical DPM. This means the old floor does not need to be broken out.
Integral Damp Proofing
This is a water proofing additive used in water proof renders. The process involves mixing special powerful waterproofing materials with our special render mix and applying the waterproof material using a special technique making the wall surface impermeable to damp.
Surface Coating
Just like the name suggests, this is a waterproofing method which involves coating the external wall surface with clear waterproofing materials, that protect it from penetrating moisture such as rain water and other non-pressurised forms of moisture. This can also be done through spraying the structure with waterproofing materials.
Cavity Wall Construction
This involves the separation of the external walls from the interior walls using a cavity that breaks the transmission of moisture from outside the walls.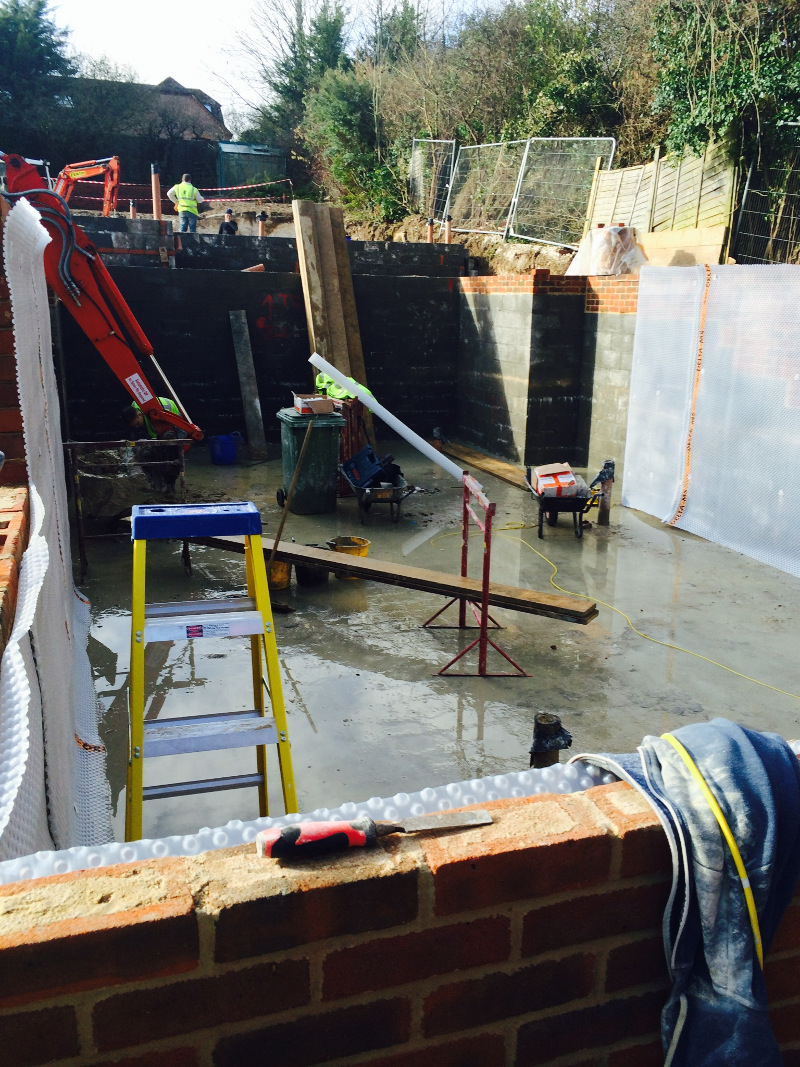 Materials Used in Damp Proofing
Some of the materials experts use in damp proofing homes here in London and the rest of the United Kingdom include flexible materials such as cavity drain membranes, waterproofing cement based compounds and mortars, special epoxy resins, injected silicon and damp proofing creams.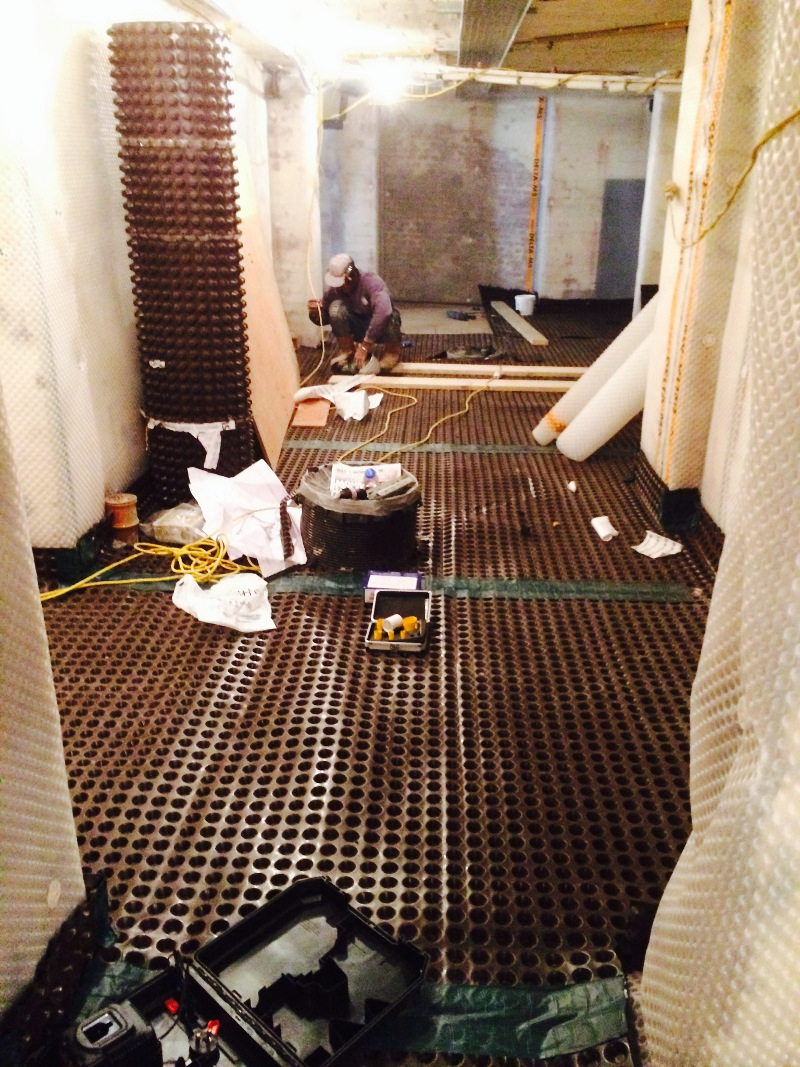 Why Is Damp Proofing Needed?
Damp proofing in London is an essential process, especially for buildings that are at risk of rising and penetrating dampness; which is generally most houses in the London. When moisture infiltrates the foundational structures of a wall, it creates a health hazard leading to the growth of mould, mite infestation, and disintegration. Some of these are responsible for a number of illnesses, including asthma, nosebleeds and dizziness; while the disintegration of structural timbers due to rot can be a great danger, because the rotten structural beams can fail leading to a collapse of some structures. The fortunate thing, is that there are a number of damp proofing methods in London that can be used on different structures, to ensure that the floors and the walls are protected from rising and penetrating damp.